Our Wine Portfolio
Jack Harrison Shiraz: Gold Medalist at the 2023 London Wine Competition. Named after Brockenchack's future winemaker and viticulturist, and grandson, Jack. Crafted from Eden Valley's own cool climate single vineyard Shiraz grapes, averaging 60 years in age. Enjoyable now with a gentle decant, or cellar for a rewarding experience over the next 10-15 years
Charli's Elegance Chardonnay: Double Gold Winner at the 2023 Melbourne International Wine Competition. A cool-climate Chardonnay from Eden Valley, true to Brockenchack's pursuit of elegance. Named after the youngest granddaughter, Charli, it embodies a sophisticated Chardonnay style.
Zip Line Shiraz: Silver Medalist at the 2023 London Wine Competition. Named after the vineyard's zip line, which brings joy to all generations. This wine offers a smooth journey, crafted from Eden Valley single vineyard Shiraz grapes. Combining the depth of 50-year-old vines with the vibrancy of younger ones for complexity and freshness.
Great Scott Eden Valley Sparkling Shiraz: Finalist at the 2023 Peoples Choice Wine Awards UK. Crafted in honor of Trevor's late son-in-law, Scott, it holds a special place in their hearts. This unique Sparkling Shiraz embodies the spirit of celebration, proudly representing the rare wines of Eden Valley, South Australia
Hare Hunter Pinot Noir: An Eden Valley Pinot Noir which won Gold at the 2022 London Wine Competition. A passion project, Brockenchack's aim was to create a beautifully elegant Pinot Noir from their cool climate, estate single vineyard. Planted in 2012 in the coldest, rockiest spots. Trevor's grandsons' hare hunting adventures in the Pinot block make it even more special.
Unique Blend with a Rich History: Before the 1920s, borders were blurred between Burgundy and the Rhone Valley for the perfect harvest. This 50/50 blend speaks clearly, uniting Single Vineyards for elegance and drinkability. Minimalistic approach with wild yeast, whole bunches, and more. Bright berry fruits, pepper, spice, and clove make this wine genuine, fun, and energetic.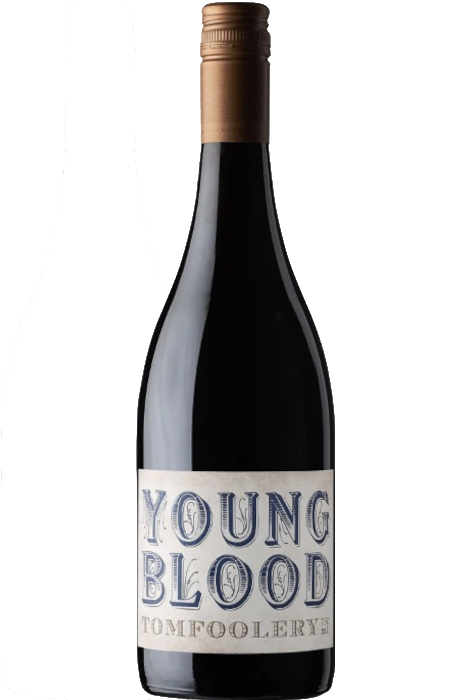 Young Blood Grenache: A Tribute to Wisdom and Legacy. Ben's Young Blood Grenache, inspired by 'Vino Joven' wines of the old world, showcases freshness and finesse with native yeast fermentation, brief maturation, and pure enjoyment.
Young Blood Shiraz: A Tribute to Legacy and Freshness. Ben's Shiraz undergoes brief maturation, preserving its structure and varietal character. Open fermented with native yeasts, it offers a spicy, fruity bouquet and a soft damson plum palate. Enjoy this pure and easy-drinking wine with deep ruby color.
Hidden Gem from Barossa Valley: Sourced from 'floor' vineyards with old oak. Your secret weapon for parties, a true overachiever that flies under the radar. Also perfect for those flavor-packed moments when payday is just around the corner.
Multi-Vineyard Blend: Up to 12 vineyards contribute to this wine, with a balanced mix of Barossa and Eden Valleys. Barossa powers the palate, while Eden Valley elevates the aromatics. Aged mainly in 500-liter puncheons, mostly French oak, to maintain aromatics. Barossa's signature variety shines in this blend
Defying Big Wine: This Shiraz is crafted from Tom's Adelaide Hills Vineyards. Intensely aromatic, it boasts wild red berries, black pepper, and spices. The palate is rich, offering blackberry, cherry, liquorice, and chocolate flavors. Complexity is enhanced by a hint of savouriness, balanced acidity, and velvety tannins.
Pawn Co. Malbec 2022: A Manifesto of Small-Batch Excellence. Tom's dedication to crafting premium wine from his Langhorne Creek Vineyards shines in this Malbec. Vibrant violets, rhubarb, and blackberries lead to Satsuma plum, blueberries, dark chocolate, spice, and tobacco flavors. Voluptuous, with elegant tannins, it's enjoyable now and destined to mature gracefully over 4-6 years.